UPCOMING CLASSES  

CLICK THE LINK BELOW TO SIGN UP FOR CLASSES ON THE NEW WEBSITE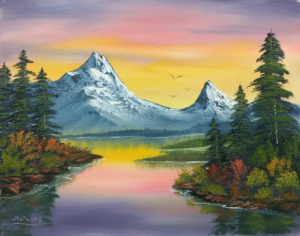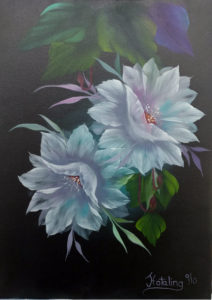 Gray Mountain                                      Night Blooming Cereus
       Sat, 10/14/17 10am - 3pm                       Sat  10/28/17   10 am-3 pm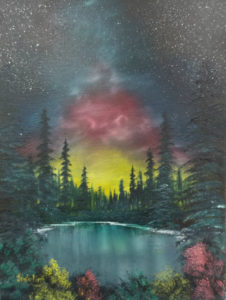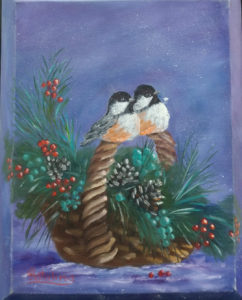 Paint-N-Party  Northern Lights                     Chickadees in a Basket
Wed  11/1/17  6:30 pm-9:00 pm                  Sat  11/4/17  10 am-3 pm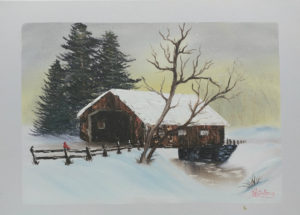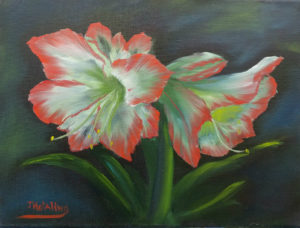 Covered Bridge                   Paint-N-Party Red & White Azaleas
     Sat  11/14/17   10 am-3 pm               Tue  11/14/17  6:30 pm-9:00 pm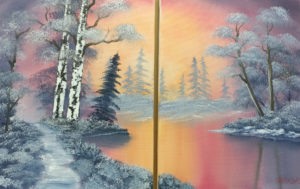 At Dawn's Light (dyptych)
                                Sat  11/18/17  10 am-3 pm
 There is still some room in this weekends class.
  
          SIGN UP FOR A CLASS HERE
Artist Corner


I can't believe it's the middle of October already. Halloween is coming up and the Holidays are right around the corner. I'm going to be away the first 2 weeks of December so I've added several classes to the November Schedule. There are 2 Paint-N-Parties and 3 weekend classes scheduled. I may be able to fit in a Paint-N-Party in December after I get back but we'll see how it goes.  
In the last newsletter I listed a few artists I watch on you-tube. Here are a couple others that I like to watch.
Draw mix Paint: Drawmixpaint.com Mark Carder is the artist. He has some great tutorials on color mixing. You can watch all of his you-tube videos on his website. He paints mostly still lifes and portraits.
Chuck Black: https://www.wildlifeandart.com/
Chuck is a very talented acrylic artist. Mostly landscapes and wildlife. His paintings are very detailed and I really enjoy watching his videos.
Happy Painting,
Janice
Painting Tips:
Be careful using thinner and other toxic mediums. It's a good idea to have more than 1 of the same kind of brush so you don't have to clean them a lot during a painting session. Use 1 brush for light colors and 1 for dark colors.
Quote of the Day:

"If we all painted the same way, what a boring world it would be" ---Bob Ross

1049 Raymond Road Ballston Spa, NY 12020
518-852-9160
Janice@paintingbug.com
Copyright The Painting Bug 2017