UPCOMING CLASSES  

CLICK THE LINK BELOW TO SIGN UP FOR CLASSES ON THE NEW WEBSITE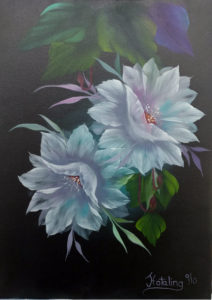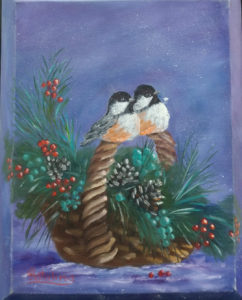 Night Blooming Cereus                    Chicadees' on a Basket
        Sat  10/28/17   10 am-3 pm               Sat 11/4/17  10 am - 3 pm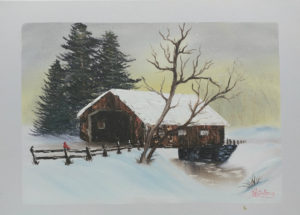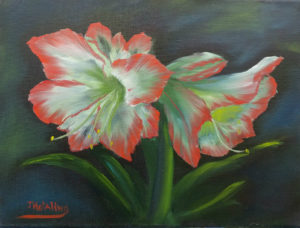 Covered Bridge                           Paint-N-Party Amaryllis
     Sat  11/11/17   10 am-3 pm               Tue  11/14/17  6:30 pm-9:00 pm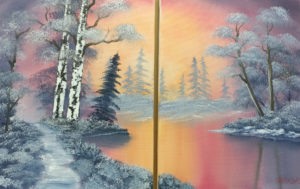 At Dawn's Light (dyptych)
                                Sat  11/18/17  10 am-3 pm
 There is still some room in this weekends class.
  
          SIGN UP FOR A CLASS HERE
Artist Corner


This weekend is the bi-annual Bob Ross reunion. Bob Ross certified instructors gather in Virginia for 4 days of painting, connecting and celebrating Bob Ross. The reunion is always held on and around Bob's birthday which is Sunday 10/29. There are painting classes in landscape, florals and wildlife, a birthday party for Bob and an auction of paintings by certified instructors with proceeds going to a wildlife foundation in Bob's name. I'm not able to go this year but have been in the past. The painting classes are a lot of fun and are taught by the Master instructors. Even Annette Kowalski has taught the floral classes in the past but I'm not sure if she does anymore. I hope to go to the next reunion in 2019.

I'd like to clarify something on the November 18tn class "At Dawn's Light". It was painted on 2 canvases which is called a dyptych. If it was painted 3 canvases it would be a triptych. You don't have to paint it this way. Doing it on a single canvas is fine.

Changes in November schedule:
November 1st "Northern Lights" class is cancelled, to be rescheduled.


I am considering a Black Friday Class Special. It would be a full 4-5 hour landscape class at a reduced rate. If you would be interested reply to this email and let me know. I would need a minimum of 5 people for the class.
Happy Painting,
Janice
Painting Tips:
Don't wait to hang your painting. Hang it on the wall to dry. It will keep the painting safe from small hands and pets.
Quote of the Day:

"We put some dark in only so our light will show. You have to have dark in order to show light." ---Bob Ross

1049 Raymond Road Ballston Spa, NY 12020
518-852-9160
Janice@paintingbug.com
Copyright The Painting Bug 2017