Artist Corner
Well, I've been away for a few weeks and getting anxious to teach again.  I'm really excited about teaching the upcoming classes as there is something for everyone. 
"Blue River" has a lot of color in it. 
The back to basics "Mountain Lake" has all of the standard elements in most of the classic Bob Ross landscapes, and we will be really working on our fundamentals.
"Sun Shower" is a 12x24 size painting which is not a standard size that you see most paintings done in.   I also have several 12x24 frames that will be for sale at a reduced price.
"Double Mountain Oval" is just such a unique and stunning painting.  It's one of mine and Kevin's favorites.
I'm planning on some upcoming special classes for the evenings during the week.

Happy Tree Social Mixer  Wednesday  3/14/18: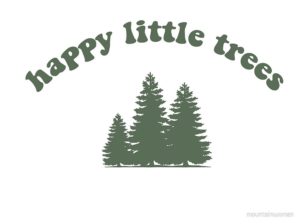 This will be an informal and fun social mixer where I'm looking to welcome our existing students and friends, along with some new painters to our group.  There will be a lot of socializing and just a short "let's paint a happy tree".  We'll provide some light snacks. The Painting Bug Studio is a welcoming fun group and we would love to have you come if you're a new student.  For our existing students, grab a friend, get them out of the house and bring them along to meet some new people.  My husband Kevin will be doing an ice breaker to get things going!  A sign up on the website will be required so we can get an accurate count for refreshments. 

Sign Up Now here:  Happy Tree Social Meetup
Paint-N-Party
We have had several successful weeknight Paint-N-Parties.  I've got my eye on a couple of potential paintings that will be easy, beautiful and FUN to do. 
This Paint-N-Party event will be posted on the website and in the newletter soon so keep watch for them 
PUSH FOR FACEBOOK LIKES - PLEASE HELP :)
We are trying to increase our facebook likes.  Please take a minute and click the following link and like our page:
https://www.facebook.com/PaintingBug/
Make sure you watch the first video post we have that shows you how to set up our FB page so you don't miss anything.
Looking forward to seeing all of you in class!
Happy Painting,
Janice