Artist Corner

Recent Classes: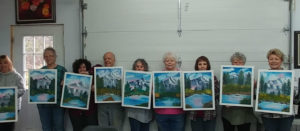 "Mountain Serenity"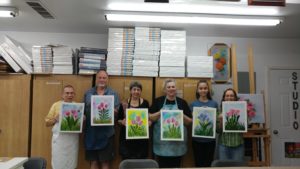 Paint-N-Party "Tulips"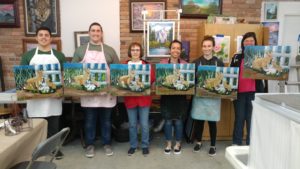 "Bunnies"
In Other News:

FRAMES: I had hoped to get some frames when we were in Florida but to my disappointment the company I was going to get them from doesn't carry frames in their Florida store. I'll keep looking though.

Bob Ross Workshop at the Omega Institute
https://www.eomega.org/workshops/bob-ross-painting-workshop
July 1, 2019 - July 5, 2019:  
I'm very excited to announce that I will be teaching a 5 day workshop at the Omega Institute in Rhinebeck, NY. The dates are July 1, 2019 through July 5, 2019. Landscape, Floral and Wildlife paintings will be taught during this week.
I will post more details on this workshop as the dates get closer.
Omega is a nonprofit, mission-driven, and donor-supported educational organization. For more than 40 years we've been a pioneer in holistic studies – helping people and organizations integrate personal growth and social change, moving beyond 'the way it is' toward 'the way it can be'.
Considered a premiere travel destination in New York's Hudson Valley, Omega has seen more than one million people come through our doors to grow, learn, and find a greater sense of purpose. Annually, more than 23,000 people attend Omega's 350+ programs in-person, and close to 2 million people participate in our offerings online. 
More than simply a place, Omega is a global community that awakens the best in the human spirit and cultivates the extraordinary potential that exists in us all.
RECENT CLASSES: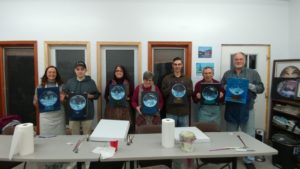 Sign up on our FACEBOOK page  :)
https://www.facebook.com/PaintingBug/

Looking forward to seeing all of you in class!
Happy Painting,
Janice