CLICK THE LINK BELOW TO SIGN UP

FOR CLASSES ON THE WEBSITE
      

               
                                    "Babbling Brook"   
                            Saturday September 7, 2019
                                  10:00 am - 3:00 pm       

                               "View Across the Lake"   
                          Wednesday September 18, 2019
                                     6:00 pm - 8:30 pm
                 
                                       "Tropical Seas"   
                         Saturday September 21, 2019
                                    10:00 am - 3:00 pm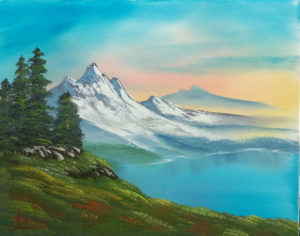 "Under Pastel Skies""
                             Saturday  October 12, 2019
                                  10:00 am - 3:00 pm
          SIGN UP FOR A CLASS HERE
Artist Corner
With summer coming to a close it's time to get back on a regular class schedule. In addition to the currently scheduled classes there will also be seasonal and holiday landscapes and florals as well as a wildlife painting.
Recently I have held a few private parties. If you or anyone you know is interested in a private batchelor/batchelorette party, birthday party, team building classes or other celebrations I'd be happy to do a Paint-N-Party or a full class.

In Other News:

Recent Classes: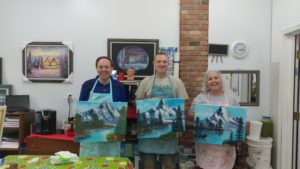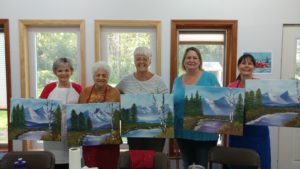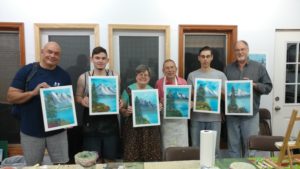 Sign up on our FACEBOOK page  :)
https://www.facebook.com/PaintingBug/

Looking forward to seeing all of you in class!
Happy Painting,
Janice
Quote of the Day
"Every artist was first an amateur"
.....Ralph Waldo Emerson

1049 Raymond Road Ballston Spa, NY 12020
518-852-9160
Janice@paintingbug.com
Copyright The Painting Bug 2017