CLICK THE LINK BELOW TO SIGN UP

FOR CLASSES ON THE WEBSITE
Happy Holidays Everyone,
The January Schedule is below. I will be away the month of February and will resume classes in March. I have scheduled a couple of classes in March but there will be more coming.
I changed the times to 9:00 am - 1:00 pm with a short break. However, the 1:00 pm end time will vary. We may get done earlier or later depending on the painting and pace of the class. I will never rush to make sure we end exactly on time so be prepared to stay a little longer if need be.

Unfortunately, because of the social distancing and mask mandate, I only able to have 4 students at a time. 
Given the limited class size I ask that if you're unable to attend please let me know as soon as possible so I can release your spot to someone else.

When you come to class please wear a mask. We will have a break during class so bring a snack. I have coffee and tea.

Stay safe, stay well, wear a mask and have a Happy Holiday!!

Janice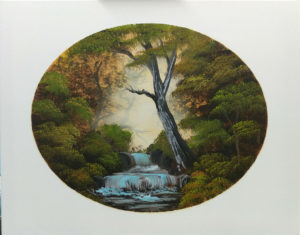 Babbling Brook
Saturday January 2, 2021 9:00 am - 1:00 pm
Wednesday January 20, 2021 9:00 am - 1:00 pm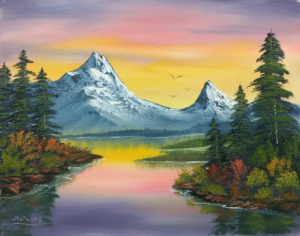 Gray Mountain
Saturday January 9, 2021 9:00 am - 1:00 pm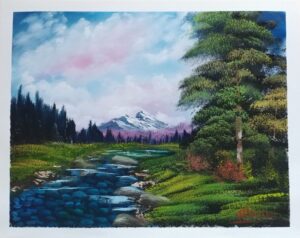 Downstream View
Wednesday January 13, 2021 9:00 am - 1:00 pm
Saturday January 16, 2021 9:00 am - 1:00 pm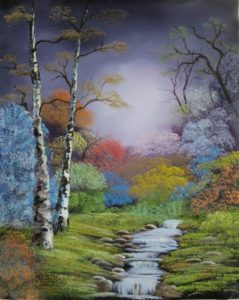 Purple Haze
Saturday March 6, 2021 9:00 am - 1:00 pm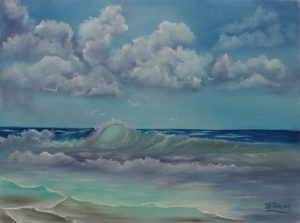 Seascape
Wednesday March 10, 2021 9:00 am - 1:00 pm
                    SIGN UP FOR A CLASS HERE
It will Sign up on our FACEBOOK page  :)
Quote of the Day:

"However you think it should be, that's exactly how it should be."

_____Bob Ross

1049 Raymond Road Ballston Spa, NY 12020
518-852-9160
Janice@paintingbug.com
Copyright The Painting Bug 2017