CLICK THE LINK BELOW TO SIGN UP

FOR CLASSES ON THE WEBSITE
Hi Everyone,
Here is the class schedule through August.
Just a reminder that the class times are now 9:00 am - 1:00 pm. However, the 1:00 pm end time will vary, depending on the painting and pace of the class.
We will take a short break during class so bring a snack if you'd like. Water, coffee and tea are provided. Also, there is a small refridgerator if you need to keep anything cold. Weather permitting we can have our break on the new deck.

With the mask mandate and social gathering restrictions lifted in NYS the classes will go back to pre-pandemic normal. Class size will increase and masks will no longer be required.
If you've registered for a class and are unable to attend please let me know as soon as possible so I can release your spot to someone else.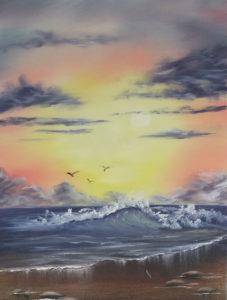 Ebb Tide
Wednesday July 7, 2021
9:00 am - 1:00 pm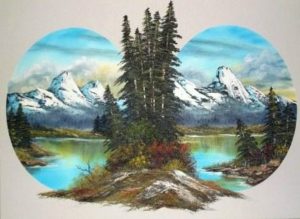 Double Mountain Oval
Saturday July 10, 2021
9:00 am - 1:00 pm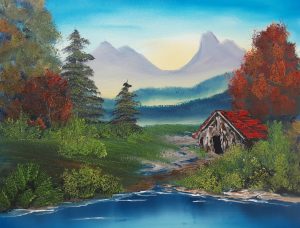 Trappers Cabin
Wednesday July 21, 2021
9:00 am - 1:00 pm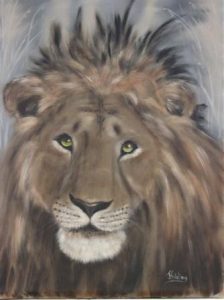 Lion
Wednesday July 28, 2021
9:00 am - 1:00 pm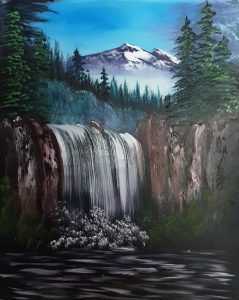 Spectacular Waterfall
Saturday July 31, 2021
9:00 am - 1:00 pm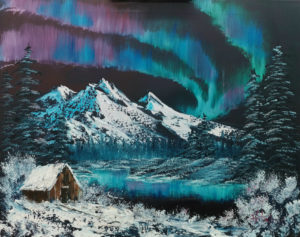 Northern Lights
Wednesday August 4, 2021
9:00 am - 1:00 pm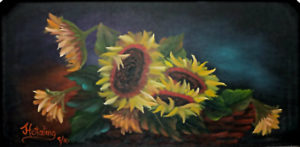 Basket of Sunflowers
Wednesday August 18, 2021
9:00 am - 1:00 pm

                    SIGN UP FOR A CLASS HERE


1049 Raymond Road Ballston Spa, NY 12020
518-852-9160
Janice@paintingbug.com
Copyright The Painting Bug 2021